Here at HESD Contractors San Diego we believe that perfection is the only way, so we try to reach it in every single project we take on. According to our customers, we always complete the job as they wanted. Our secret is in the employees and designers. Although every construction company does not have designers on staff we do to make sure you have a renovation that makes sense and works.

Another reason why we are the best is communication is key. We prefer that a client and our team work together in order to meet the mutual goal and get a mutual satisfaction. As the result, we hire only crew with total experience, so they can give to the client details about that project before it actually starts. The end result must be perfection.
Free Estimate
We are proud to offer free in home estimates to ensure you get the best price for all your remodeling needs.
Start Our Project
From start to finish our project managers will help out with any detail you want incorporated into your project.
Our Team
At HESD Contractors San Diego we periodically train our staff to ensure they are best prepared to assist you.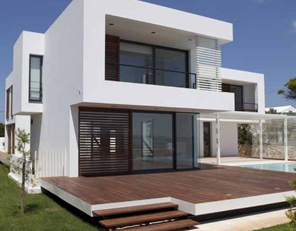 High Quality Remodeling Experts
All our services are available to you right now, and your only job will be to call us and tell us what you need to be done. As soon as possible, a team of our estimators will visit you and start working on the project. We also understand that remodeling a home requires certain sacrifices, so we try to complete it without too much disruption to your daily life.
Unique Custom Designs
We can help you in several different project types. All of them have been developed by us, in order to make your home a better place. Our services include:

- Remodeling of a home or certain areas in it
- Specialized bathroom remodeling
- Kitchen remodeling
- Room additions and making adjustments/re-design them
- Foudnation repair and concrete work
- New builds from the ground up
Our Latest

Projects

Here are some of our latest projects or you can visit our gallery page.
"I have used HESD Contractors San Diego 4 times now, and I am more than just satisfied. They are the fastest but still provide high-quality work. I will call them for project #5 soon."

"The advice and help the team provided me made my bathroom look like a million dollar investment. I am speechless when it comes to commenting on their work."

"Despite the fact I got a high-quality job done, I saved money also, so here are my recommendations. The best part is the fact they were able to meet my strict deadlines, no one else could, so they have become my number one choice for future work to my house."

"I invited them for a complicated kitchen remodeling. The end result was amazing and perfect in every way. Still, they cost me much less than other companies quoted me."
\